Application
HemaClear is a sterile and disposable tourniquet that extracts up to 95% of blood from the surgical area, as opposed to traditional methods which extract 69% .1,2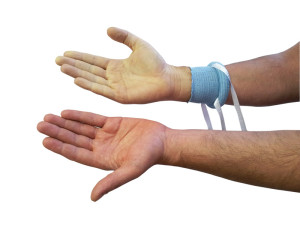 Characteristics
HemaClear is sterile and disposable, eliminating the need for reusable cuffs, and reducing the risk of onsite surgical infections.3,4 With a width of only 2.5 cm, Hemaclear is up to 6 times smaller than the traditional cuff, freeing up space for a larger, totally sterile surgical location. The easy application of HemaClear reduces surgical preparation time to about 1 minute, eliminating the need to apply reusable and potentially contaminated bandage equipment and cuffs.5

 

Approved by the United States Food and Drug Administration (FDA), the European Union's Conformité Européene (CE) classification and the Brazilian Health Regulatory Agency (Anvisa), HemaClear is used in major medical centers worldwide and has more than 20 scientific studies demonstrating its benefits in terms of safety, reliability and clinical efficiency.
MS – 10448330031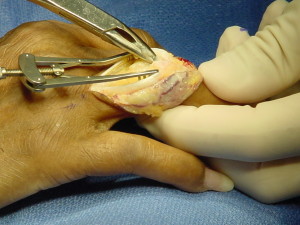 References:
(1) Blond L, Madsen JL. Exsanguination of the upper limb in healthy young volunteers. J Bone Joint Surg Br. 2002;84-B:489–491.
(2) Blond L, Madsen JL. Exsanguination of the limbs in elderly volunteers. Int Orthop. 2003;27:114–116.
(3) Thompson SM et al. The effect of sterile versus non-sterile tourniquets on microbiological colonisation in lower limb surgery. St Peter's Hospital, Chertsey, UK Ann R Coll Surg Engl 2011; 93: 589–590 doi 10.1308/147870811X13137608455334. Accepted 21 August 2011.
(4) Gottlieb T et al. Reusable tourniquets. An underestimated means for patient transfer of multi-resistant bacteria. BMC Proceedings 2011 5(Suppl 6):P38.
(5) Boiko M, Roffman M. Evaluation of a novel tourniquet device for bloodless surgery of the hand. J Hand Surg [Br]. 2004;29B:185–187.